Meet the Doctors at Goffstown Chiropractic Care, PLLC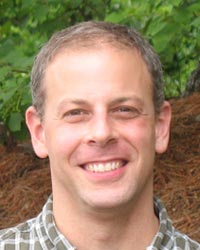 Looking back now, it must have been more than just luck that I ended up where I am today. I didn't grow up with chiropractic care. I didn't even know who chiropractors were, let alone what they did. But by my junior year in college my headaches were severe enough that my mother mentioned I should try her chiropractor to see if he could help me. Little did I know this would be my first experience with what would later be my calling. Even though the adjustments greatly reduced my headache pain, I thought little of my experience at this time.
Fast-forward four years to Atlanta, Georgia, where I was living at the time. It was then that I decided to become a chiropractor. And luck would have it that I was living only a couple miles up the road from Life University School of Chiropractic, arguably one of the best chiropractic schools in the world. I visited a couple other schools but chose to study chiropractic there because of its solid reputation of having a well-rounded patient-centered curriculum. With access to some of the greatest minds in chiropractic, it was here that I mastered my clinical and adjusting skills. I developed the basics of the art and science of chiropractic care. This keeps me focused on my patients rather than just the symptoms they present to me. I graduated summa cum laude in March 1998, confident in my ability to help those in need.
I was born and raised in Watchung, New Jersey, just outside of New York City. After attending Colby College in Maine, studying overseas in Sydney, Australia, and later living in Arizona and Georgia, I finally settled in New Hampshire in 1998. I love the four seasons we have here, although I wish winter didn't last quite so long. I enjoy an active lifestyle that includes running, soccer, baseball, skiing and summer days at the lake and beach. My wife Margaret and I are raising three sons, Owen, Samuel and William. My family time is precious to me and I savor the time we have together.
I look forward to meeting you to see if I can be a part of your journey toward better health.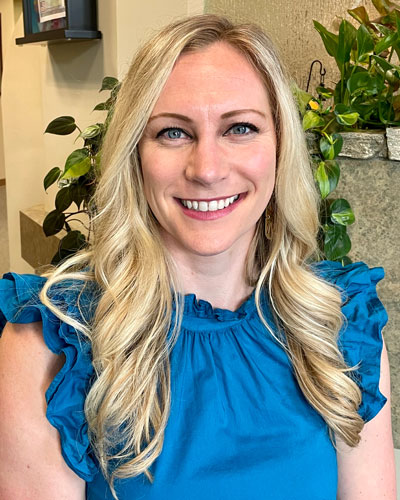 Ever since I can remember, when I was asked what I wanted to do when I grew up, my answer was, "Help people feel better". Of course, I didn't know how or what I would get into. Growing up in a small town outside of Syracuse, NY, I spent much of my time being very active. I grew up an avid swimmer, playing basketball, field hockeyand running track. When I wasn't playing sports I spent a lot of time with my grandparents helping in the community through church groups and Habitat for Humanity, which is where my love of helping people developed.
Originally my love of physical activity/sports and rehab inspired me to explore physical therapy. I soon had a change of heart when I shadowed my first chiropractor after my freshman year of college. Everything changed after that! I decided to switch majors.My family thought I was crazy at the time and today they couldn't be happier I made the switch to Chiropractic.
I finished my undergraduate degree with honors from Le Moyne College in Syracuse, NY, obtaining a bachelor's degree in Biology/Pre-med. Then I made my move to the beautiful Finger Lakes region of NY, where I graduated with honors from New York Chiropractic College in 2016.
All along the way it's been my prerogative to collect as many tools as I can in order to deliver the highest level of care and do my best to fulfill the individual needs of each patient I meet. I have advanced training in ConnecTX instrument assisted soft tissue treatment, Whole food nutrition, Activator methods, Webster Technique, Thompson drop, and certified training in pediatric care and pregnancy through the International Chiropractic Pediatric Association (ICPA).
I believe that our bodies have the ability to heal if they are heard. My job is to listen to my patients so that I can deliver a treatment that is designed to meet their specific needs and give them fast and effective results.
When I am not treating patients in the office I love to stay active. I enjoy Barre Pilates, bicycling, hiking, target shooting, skiing, snowmobiling and boating.
I look forward to helping people in this community!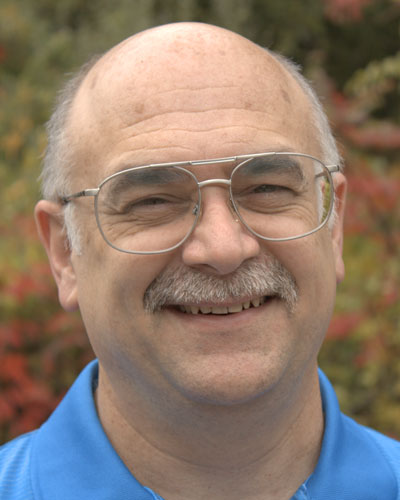 As a "second-generation" chiropractor, my experience with chiropractic is a life-long one. My first adjustment came when I was only days old. Yes, birth is often a traumatic experience. However, I was blessed in that my father was a chiropractor. My three brothers and I would get adjusted regularly, especially if we had a hard fall or were not feeling well.
I graduated from Salem High School in 1982 and went on to work for Avco-Systems Division as a Non-Destructive Test Inspector using x-ray, ultrasound and other methods. In 1986 I enlisted in the U.S. Navy and gained more experience and training as a NDT Inspector. I had the honor of serving during Operation Desert Shield/ Desert Storm onboard the USS Cape Cod (AD-43). I would always look forward to coming home and getting adjusted by my dad!
Following my honorable discharge from the Navy in 1992, I spent six months in Bremerton, Washington before coming home to New Hampshire. Yes, I actually missed the winters here! One afternoon my dad and I were having lunch and discussing the future. He asked, "Did you ever consider chiropractic as a profession"? I said "yes", but I wasn't sure how to go about it. Within a short time I had begun my pre-requisites at UNH and Saint Anselm College. In 1995 my lovely wife, Suzanne, our one-year old daughter and I headed for Sherman College of Chiropractic in Spartanburg, South Carolina. Upon graduation in 1998, my wife and I, and now two daughters, headed back to New England. I had the opportunity of a lifetime to be able to work alongside my dad until he retired around 2005. We are now the proud parents of five children, Rachael, Hannah, Mary, Daniel, and Joseph, as well as two grand children too!
Skiing New Hampshire has always been a favorite of mine. So too is canoeing and scaring the fish with my fly rod, and I have recently re-discovered the enjoyment of bicycling.
I practiced in Salem, New Hampshire from 1999 until 2018. Following a two-year hiatus I've returned to the profession with a renewed focus and excitement to help people achieve better health through chiropractic. I am a "full-spine" adjuster, although I am focused on cervical adjusting. I use a number of techniques that vary from a light-force to a heavier adjustment that some people prefer. The more comfortable and relaxed you are during your adjustment the easier it is to accomplish and the more effective it will be. I look forward to helping you with this part of your healthcare!
Your body works better with a proper nerve supply!
---
Meet the Doctors at Goffstown Chiropractic Care, PLLC | (603) 384-1680