The Team at Goffstown Chiropractic Care, PLLC
Chiropractic Administrative Assistant

My name is Melissa Lantiegne. I grew up locally in Mont Vernon. I attended New England College in Henniker. After college my husband Taylor and I settled in Goffstown. We have two children, a daughter named Isabelle and son named Oliver. They keep us very busy. We also have two dogs, a German shepherd husky mix named Korra and a Catahoula mix named Remy.
Over the years I have worked in a number of jobs which have focused primarily on customer service. The skills I've acquired in my previous jobs have been especially useful in my present position. We have a wide variety of patients, from the very young to the elderly, the weekend athlete to the professional athlete. I enjoy working with all of them.
In my leisure time I enjoy camping, hiking and going on walks with my family.
Chiropractic Administrative Assistant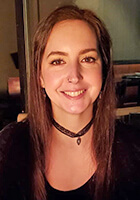 My name is Trisha Thibodeau. I was born and raised in New Hampshire. I lived in Windham, NH for most of my young years. My family then moved to Milford, NH where I graduated high school in 2003.
I began working as a receptionist in various offices and grew into an administrative assistant role over the years. I enjoy engaging with people of all ages and backgrounds.
I'm very happy to be a part of the team here at Goffstown Chiropractic Care, PLLC. This position allows me to embrace my customer service skills and passion for helping others within a healthcare setting.
In my spare time I enjoy making special occasion cakes, painting, making felt sculptures and creating resin art with dried flowers. I live with my boyfriend and 3 cats in Manchester NH. I also have a passion for nature, animals, and history.
Chiropractic Administrative Assistant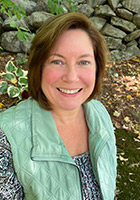 My name is Heather Ryan. I grew up in Goffstown, NH. Over the years I have also lived in the beautiful surrounding towns of New Boston and Francestown. I currently reside in Weare with my husband and two energetic kitties, Calvin, and Hobbes. We have two grown daughters; one lives in AZ and the other lives in MA. Both my husband and I grew up in small towns and I am very thankful our daughters were able to experience the joys of growing up in a small town also.
I have worked in the medical/dental service field for many years and there is nothing more satisfying to me than going home at the end of the day knowing I made at least one person's day better. I am excited to be a part of the Goffstown Chiropractic Care, PLLC team and hope my prior experience enables me to help many more people in the town where my journey began.
Spending time with family and friends brings me great joy. I also enjoy camping, kayaking, and visiting antique shops as well as local flea markets.
Chiropractic Administrative Assistant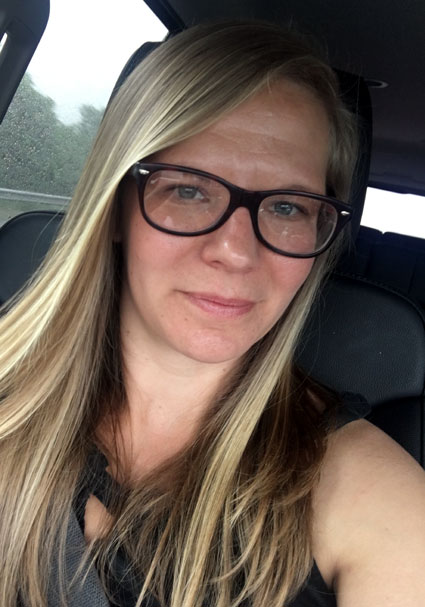 My name is Shannon Seddon. I was born and raised in Melrose, MA.  I moved to Weare, NH when I was in high school and loved my childhood years in New Hampshire. As an adult I have lived in Missouri and England. I have since settled back in New Boston with my husband and children. We also have our doggo Buddy, several chickens and one bunny living with us.
I am grateful for the full life I have lived raising my babies and travelling. I love reading and my new hobby, gardening.
I am excited about this adventure of working here at Goffstown Chiropractic Care, PLLC. I take great pride in my ability to connect with people so I can't wait to get to know our patients and those in our surrounding community.
Get Started Today
Questions? Concerns? Give Goffstown Chiropractic Care, PLLC a call now and put your mind at ease.
CONTACT US

---
Meet The Team at Goffstown Chiropractic Care, PLLC | (603) 384-1680