The the Team at Goffstown Chiropractic Care, PLLC
Chiropractic Assistant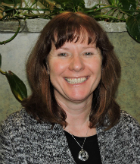 My name is Christine Ianetta. I was born and raised in Haverhill Massachusetts. I graduated from Norwich University as a second lieutenant for the United States Army Air Defense branch. During Desert Storm I served as a platoon leader for the Patriot Missile System.
My family and I moved to Weare in 2003. In 2013 we moved to Goffstown. My husband Steve and I have four children – three sons and a daughter.
I became a chiropractic patient after the birth of my daughter in 1996 and have been a strong advocate of chiropractic care ever since.
I was a chiropractic assistant for a chiropractic practice in Nashua NH and am very excited to now be a team member here at Goffstown Chiropractic Care.
I enjoy spending time with my family and especially my granddaughter Emilia. I also like going to the gym, long walks and renovating our home.
Chiropractic Assistant

My name is Melissa Lantiegne. I grew up locally in Mont Vernon. I attended New England College in Henniker. After college my husband Taylor and I settled in Goffstown. We have two children, a daughter named Isabelle and son named Oliver. They keep us very busy. We also have two dogs, a German shepherd husky mix named Korra and a Catahoula mix named Remy.
Over the years I have worked in a number of jobs which have focused primarily on customer service. The skills I've acquired in my previous jobs have been especially useful in my present position. We have a wide variety of patients, from the very young to the elderly, the weekend athlete to the professional athlete. I enjoy working with all of them.
In my leisure time I enjoy camping, hiking and going on walks with my family.
Chiropractic Assistant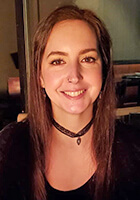 My name is Trisha Thibodeau. I was born and raised in New Hampshire. I lived in Windham, NH for most of my young years. My family then moved to Milford, NH where I graduated high school in 2003.
I began working as a receptionist in various offices and grew into an administrative assistant role over the years. I enjoy engaging with people of all ages and backgrounds.
I'm very happy to be a part of the team here at Goffstown Chiropractic Care. This position allows me to embrace my customer service skills and passion for helping others within a healthcare setting.
In my spare time I enjoy making special occasion cakes, painting, making felt sculptures and creating resin art with dried flowers. I live with my boyfriend and 3 cats in Manchester NH. I also have a passion for nature, animals, and history.
---
Meet The Team at Goffstown Chiropractic Care, PLLC | (603) 384-1680